Helping driven entrepreneurs execute actionable solutions to maximize profits, reduce stress, and make time for what matters most!
Make every day as productive as possible
Amber has helped me put systems and strategies in place in order to make every day as productive as possible. Our sessions have been full of brainstorming ideas to keep me on track with my routines so that I can hit my goals. Amber is down to earth and very easy to talk to. I would highly recommend Amber to anyone looking to take their business to the next level.
I highly suggest Amber if you want to take the next step in business!
I'm not sure where to start! Amber is an absolutely incredible coach and person. I started out in group coaching with Keller Williams and she single-handedly changed my career. I'm not sure if I would have been nearly as successful my first year if I didn't have Amber's high level of accountability, mindfulness, and creative support. She understands the ups and downs of owning your own business and helped me through any and all problems, from staying focused during a really tough break-up to branding myself to ensure my business continually grows. I never understood the importance of having a support system because I was always very "independent" but Amber's insights and support have been invaluable. She helped me realize my unique potential, my self-inflicted challenges, the importance of time management and taking action, how to focus and achieve what I truly want, and most of all how to overcome the challenges of running my own business. I HIGHLY suggest Amber to anyone who is looking to take the next step in their business.
Coaching is a business asset that is a key ingredient to growth and success
I was the classic over-worked business owner. Coming home late, never finishing projects, pulled in a million directions at once. I knew something had to change (my wife DEFINITELY knew something had to change!). I needed someone to help me to do this as I knew I couldn't do it myself. My business mentor recommended Amber to me and I decided to book a session. I canceled and moved the first session three times as I was too busy to make it happen. It became a running joke with my staff that I was too disorganized to schedule time with the organization coach. Fast forward to today – I now have a daily schedule; tasks get done and things don't drop through the cracks. I spend time each week working on business development rather than chasing my tail to just keep the business running. I delegate better, feel calmer and most importantly – spend time with my wife and my son. I vowed to not be the business owner dad who missed soccer games or birthday parties and was never home at dinner time. Amber has been instrumental in developing systems so I can run and grow the business I want and be the husband and father I promised myself to be. Amber is excellent in helping understand the business and create a custom structure with me that works. She asks the right (and sometimes) hard questions to get me to think about where the business is going and how I can organize my life to achieve those goals. Amber helped me understand not just vision and goal setting, but how to effectively create a plan to have the time to work towards and ultimately achieve those goals. I honestly don't know how I managed to keep everything together before I worked with Amber. Amber has become an integral part of my team. She communicates ideas and concepts extremely well and is an excellent motivator. She now also works with my key management staff, which has helped them professionally and personally. If I could sum up my coaching sessions – I would say coaching is a business asset that is a key ingredient to growth and success.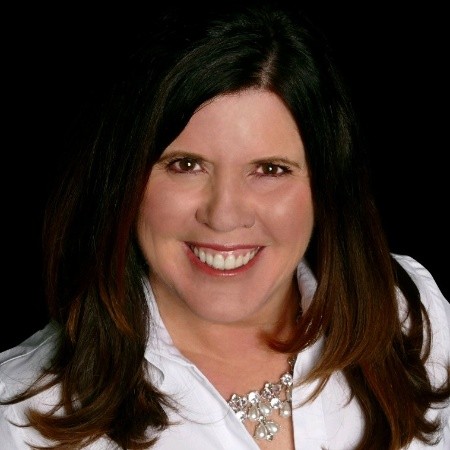 Traci Human
Real Estate Specialist

Brittany Bowerman
Realtor